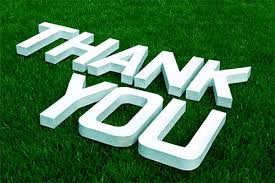 Thanks to everyone who sent birthday wishes to hubby yesterday, via my blog, his blog, our fb pages, email, text messages, and calls…God bless every one of you…thanks also for your lovely comments on my last post…you all deserve the "mmwwaahh" that ended the post (but of course not of the variety that I gave hubby…lol).
I'm rounding off on the book "light His Fire" by Ellen Kreidman, and she says that to determine if you are being true to yourself, you need to anwer these two questions;
If you weren't getting paid for what you are doing now, would you continue to do it?

If you had only one year to live, would you continue to do what you are doing now?
Well, would you?
Also, as I was rummaging through the blogosphere last week, I found several blogs/posts that touched me; some for their hilarity, like this one, where the lady was talking about growing up in a Church environment, and with a Pastor dad…be sure to read the comments too as there are more hilarious stories shared by the commenters…
On the same blog, I came accross the following short, but deeply touching and educative presentation, which was borne out of a true story which the blog author herself witnessed…
Linda Ikeji put up a post with some alarming pictures, which supposedly illustrate the amount of sugar contained in some of the food we eat…guys, if this is real, then we've got to reaaaaaaly watch what we eat…a word, they say…
Have a fabulous week all.
Justdoyin